Research team

Dr Helge Mooshammer
Project director

Prof Peter Mörtenböck
Co-investigator

On-site partners

Prof Teddy Cruz
University of California
San Diego

Pascal Berger
Director Shanghai Study Centre
University of Hong Kong




About
FIELD WORK IN VISUAL CULTURE

Other Markets aims to expand this debate by engaging directly with the modalities of spatial production of informal economies; analysing how these places shape and are shaped by processes of graduated mobility, transient and informal land use, and newly emerging regimes of transnationality.

In examining the flows of market activities, the handling of resources, the paradoxes and problems facing the actors, the central and peripheral factors involved, these on-site studies aim to address the tensions and opportunities around which informal markets arise and transform, e.g. the conditions of spatio-economic self-management in such settings. They investigate the emergence of ad-hoc architectures, the markets' exceptional legal or political status (e.g. as special economic zone), their hybrid roles as transnational hubs, their multi-level logistics of socio-spatial organisation and the possibilities these conditions create for interaction on the ground.

Field work into the visual culture of informal markets will be carried out in three world regions (Southeast Asia, Central America, the Mediterranean) and will combine site studies with on-site roundtable meetings in order to connect the research with the multiple intelligence around informal markets.

With intent to create a situated theory in the field, Other Markets will mobilise these workings as a critical epistemology within the research process through extended communications about its outcomes. This mobilisation strategy includes amongst other strands of publication and dissemination this online version of the atlas on Informal Market Worlds.

If you wish to learn more about this research or want to connect your own work to it, please contact the research team.


This research is based at the
Visual Culture Unit
Institute of Art and Design
Vienna University of Technology






and is funded by the
Austrian Science Fund - FWF






In association with the
Department of Visual Cultures
Goldsmiths, University of London



the Center for Urban Ecology
University of California San Diego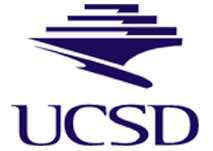 and the Shanghai Study Centre
University of Hong Kong