Research team

Dr Helge Mooshammer
Project director

Prof Peter Mörtenböck
Co-investigator

On-site partners

Prof Teddy Cruz
University of California
San Diego

Pascal Berger
Director Shanghai Study Centre
University of Hong Kong




About
This online atlas forms part outcome, part working tool of the international research Other Markets into the architectures and cultural logics of informal markets.

URBAN INFORMALITY

Responding to political upheaval and economic destabilisation, informal markets shape a volatile shadow system, whose relationship to the homogenising forces of global markets is characterised by its production of culturally heterogeneous micro- locations. Situated at the intersection of architecture and humanities this long term research aims to map out how the relational structures and cross-cultural trajectories of informal markets interact with novel assemblages of social conduct and urban investment.

Since the beginning of the 21st century, amidst a decade of global economic fluctuation and excessive urbanisation, the tension between competing forms of governance has increased substantially. It has set in motion radical shifts affecting the way we draw on our spatial and cultural resources: This has brought to the fore a new kind of urban system fuelled by the multi-directional movements of transnational urban deregulations and realignments – the 'extended city' as a cluster of networked sites produced by technology, laws, political pressures, migratory movements, disciplinary desires, and other trans-urban forces acted out locally.

In this context, the idea of the informal has found increasing resonance in today's urban politics, social movements and academic discourse, as the foil against which the problematics of formally regulated structures can be measured. Currently, the debate is divided along the question whether informal structures are first and foremost the low-cost equivalent of global deregulation, which act as modes of integration into advanced urban economies or whether they provide the space for the emergence of alternative social formations.


This research is based at the
Visual Culture Unit
Institute of Art and Design
Vienna University of Technology






and is funded by the
Austrian Science Fund - FWF






In association with the
Department of Visual Cultures
Goldsmiths, University of London



the Center for Urban Ecology
University of California San Diego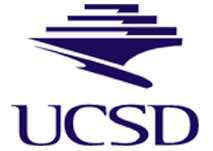 and the Shanghai Study Centre
University of Hong Kong